Speed Up Maintenance by Mapping Assets with GIS Trimble Unity
Speed Up Maintenance by Mapping Assets with GIS Trimble Unity
A few weeks ago, we talked about how GIS could be used to speed up your spring hydrant maintenance. In a similar vein, today we're going to discuss using GIS Trimble's Unity high-quality tools to map your assets and get the job done more quickly. Here's a quick overview of Unity's highlights to help get you started!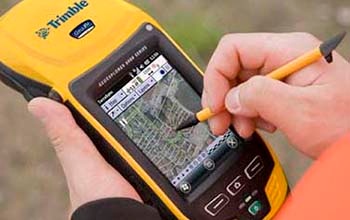 Spring is finally here. The snow is gone, and the days are getting warmer. With the weather in the Goldilocks zone, these are some of the best days to be working outside doing things that simply can't be done in the winter. Among the tasks you'll run into include working on your system's hydrants, whether you're fixing the broken ones or doing standard maintenance.
Team EJP can make sure you're being as efficient as possible with that process using Trimble Unity. You'll be able to put all of your utility assets onto a single digital map, allowing you to view them in the field on a smart device. This provides your workers in the field with the ability to know where every hydrant, valve and pipe are with an easy-to-use device that can be carried along.
By using a Trimble external antenna, you'll gain much-needed accuracy to find the location of every asset. Adding an external antenna to your system is a very simple process. The antennas use Bluetooth to connect to any smart device. It can then capture asset locations with more accuracy. You'll also be able to get submeter accuracy down to centimeters using Trimble's external antennas. Capture accuracy plays a significant role when you try to find the assets. With this accuracy, you will easily find buried valve and curb boxes.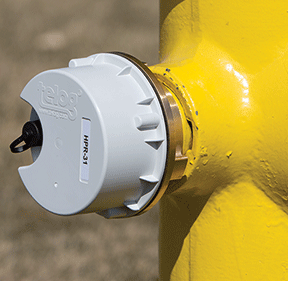 Once you've started the process of collecting assets, you can track the history of each and every asset. You'll also know when your hydrants were last flushed, operated and painted. Tracking the asset history doesn't end with your hydrants either, as the system allows you to track the history of every asset that your utility uses, from installation to decommissioning.
One area where our customers regularly rave about Trimble Unity is it's high level of customization. Team EJP knows utilities don't simply end with water, sewer and drain. Trimble Unity gives you the ability to put anything on their digital map. Whether you need to add street signs, trees, park benches, and even cemeteries to your maps, Trimble Unity provides you with the right tools to get the job done.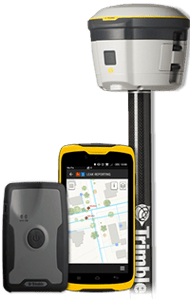 Trimble Unity is a GIS software system that helps make any utility more efficient. Are you planning on flushing your hydrants, replacing the broken valves or operating the valves? Trimble's GIS helps you get the job done faster. It can track the progress of all your major projects. It will tell you what's been completed, so you're not redoing time-consuming work. Do you have specific forms that must be filled out on any asset while going through? We can help you integrate those as well.
No matter how simple or complex your problem, when it comes to water utility GIS issues, Team EJP is here to help you. Please feel free to contact our experienced representatives today for more information, or with any questions you may have to get started with the right system for your water utility's needs.