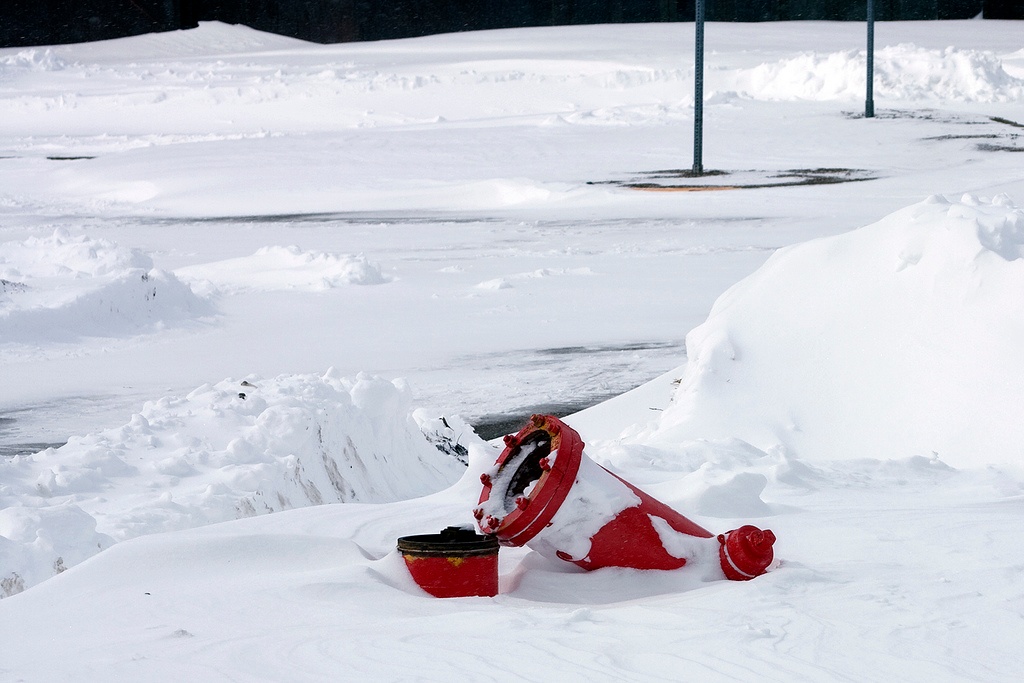 Fire hydrants have a dangerous life. They sit on the curb, just waiting for the next car or truck to come spinning out of the intersection and cause significant damage to the barrel. They have burly firemen cranking down on the valves to make them stop flowing without checking if there's debris caught inside, damaging the valves. It's a hard knock life for fire hydrants. What can you do to ensure fast restoration of service to a hydrant after it's been damaged? Let's take a look at some common types of damage commonly seen in fire hydrants and how to fix them:
Blunt Force Trauma
According to an article in the Journal of the American Water Works Association, increasing numbers of motor vehicles and traffic in New York City alone broke over 400 hydrants in one year, costing the city $12,000 in replacement costs. The year was 1920. It's a pretty easy conclusion that the number of broken hydrants and the cost have gone up significantly over time. A more recent occurrence in San Francisco sheared off the top of a hydrant barrel during a traffic accident, shooting water three stories into the air for ten minutes. Hours later, the water was still dripping from the apartment building and significant renovations had to be made to make it livable again.
Traffic accidents are one of the most common situations where a hydrant can be damaged. Whether it's a small crack, a broken bolt or a geyser erupting as the barrel is completely sheared off, motor vehicles are responsible for most of the damaged caused when they run into, run over or back into a hydrant. Though you can provide some protection using posts or enclosures, these features can also make it more difficult to effectively hook up hoses and open the valve when the fire department responds to a blaze.
The Cold Shoulder
What about when your fire department responds to a blaze and the hydrant has frozen? With the extreme winters mother nature has tossed our way the past few years, frozen wet-barrel hydrants that have frozen due to lower-than-normal temperatures or dry-barrel hydrants that have had valve failures and have frozen are leaving fire departments in a desperate situation. With house fires far more prevalent in the winter than the summer, the hydrants that are needed more in the chilly months must continue to function. Regular testing helps avoid this problem.
Too Much Leverage
What about once the fire is out and our heroes, the firemen, are getting ready to pack it in and head back to the station? They're shutting the valve, but the water won't stop flowing. So what do our intrepid heroes do? Crank harder. Unfortunately, if there is debris in the system, they're actually damaging the valve in the process. Though opening the valve to allow the debris to pass out of the system is the right choice in this situation, it's not usually the one taken, leaving a leaky valve that needs repair.
Be Prepared
What can you do to keep your hydrants functioning properly or get your hydrants back in service as quickly as possible when these situations arise? By being prepared. By keeping maintenance kits and repair kits on hand to take care of these situations quickly and efficiently, you're keeping your system protected against extended shut-downs while repairs are being made, your fire department functioning in the cold and your maintenance personnel from pulling their hair out in frustration when fixing broken valves.
Take Preventative measures
Hydrant damage is bound to happen, but there are steps we can take to keep any damage few and far between. Use Hydrant Markers to keep your hydrants more visible to drivers, construction workers and other people operating equipment that can damage them. Doing so will help you and your utility save hours of extra labor and money.
Conduct routine hydrant maintenance to ensure all of your working parts are operating efficiently. Maintenance procedure may include flow testing, flushing and inspection of hydrants. For assistance in finding the right repair kits or scheduling service for your hydrants, please contact Team EJP today.
Photo credit: gfpeck / Foter / CC BY-ND
Photo credit: deltaMike / Foter / CC BY-NC-SA
Sources: http://www.jstor.org/stable/41224616?seq=1#page_scan_tab_contents
http://abc7news.com/news/broken-fire-hydrant-causes-water-damage-to-sf-apartments/757340/