When you're joining up different types of pipe, have you ever wanted a single, simple coupler that will quickly and easily join them without a lot of special orders, hassles and hope that the final product is actually the right one for your needs? Meet the Romac XR501. Designed to provide superior adaptability and flexibility in the field, it provides you with an easier solution to keep on hand in your workshop for emergencies. But how exactly is it different than the other products on the market? We're glad you asked.
The Romac XR501 is an extended range coupler, meeting your needs for both different diameters and lengths. This makes it a great option to keep in the shop for those "just in case" situations, especially as winter approaches and water line breaks become a real problem. It works very well for a range of pipe sizes and materials from SDR 35 PVC to Class 200 A/C, making it very adaptable when you're dealing with pipes of the same general size, but different diameters. The gaskets are designed to cover the difference in diameter between the pipes with no problem. The simple stab fit means it's able to be slipped onto the pipe in a single piece, which makes it one of the fastest and easiest solutions to join pipe lengths.
The coupling is designed to fit pipes from 4" to 12" with both the end rings and center ring cast from high-quality ductile iron that meets or exceeds ASTM A 536, Grade 65-45-12. It uses 5/8" high strength, low alloy steel bolts with coarse threads to speed up the installation process, with stainless steel bolts and nuts available if requested. It deals well with deflection up to 5° and the coupling can handle pressures up to 260 PSI, providing that the pipe's outer diameter is within the proper range. However, with outside diameter sizes that are less than that of standard steel, it's recommended that you not exceed 20 PSI in the system to avoid potential leaks. It's even available with an extra-long center ring to meet almost any possible situation head-on.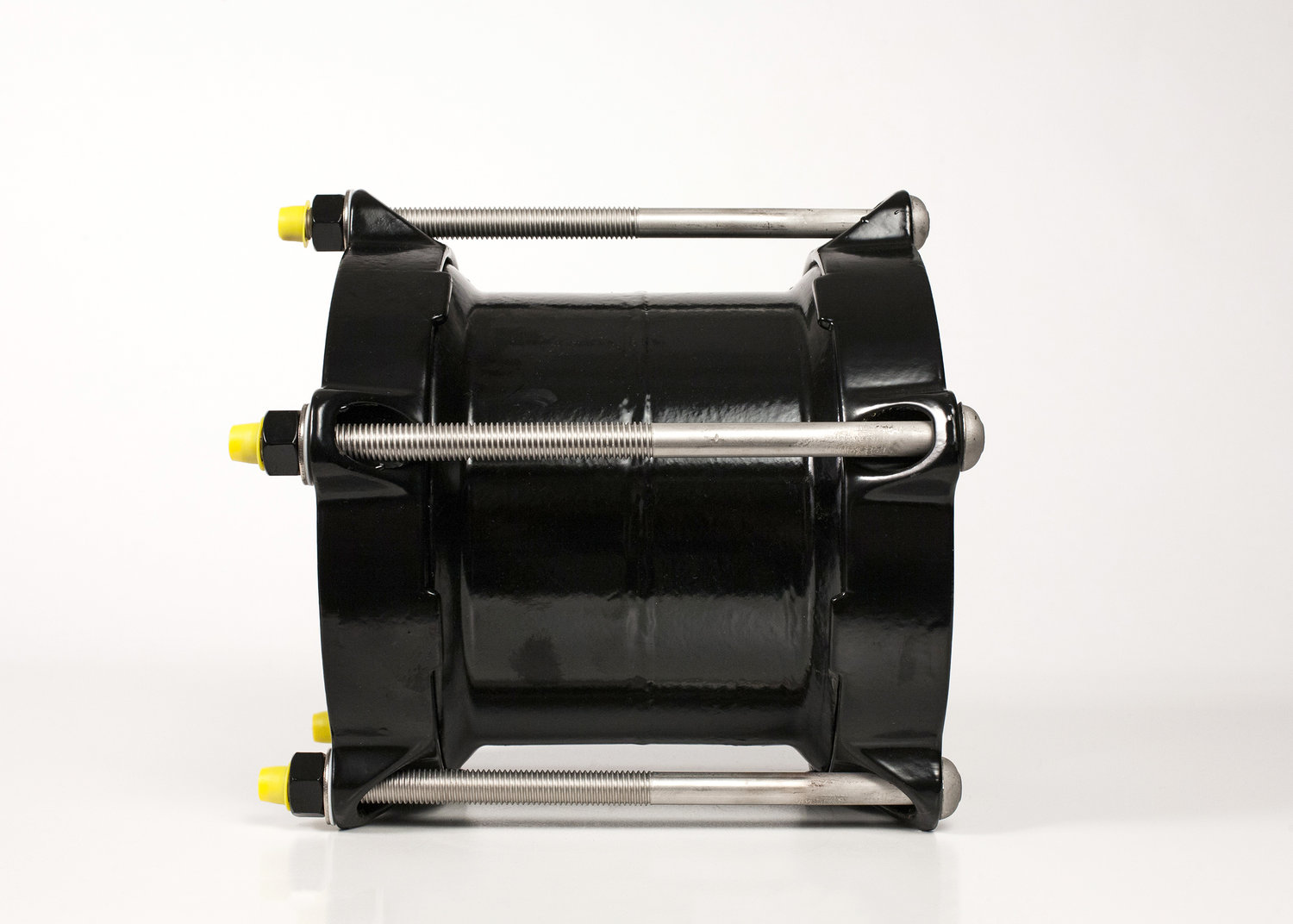 The Romac XR501 is available in a custom order to virtually any reasonable specification, allowing your water utility to get the exact coupling needed for your specific situation. Cast parts are treated with a shop-applied coating to protect the coupling both while in transit and once it's in its situation in your water utility system. You can also choose to have long-lasting fusion bonded epoxy, liquid epoxy or other coatings applied based on your specific needs. It meets or exceeds the standards set up in the AWWA Standard C219 Coupling Specification.
As you can see, the Romac XR501 provides you with a wider range of options, making it easier to connect lengths of disparate pipe without concern about leaking or joint failure. Why not add a few of these handy couplers to your Inventory? But what if you're not sure if it's quite the right solution for your specific project, water utility system or general need? Team EJP is here to make sure you have exactly what you need. Please feel free to contact our team of experienced associates today for more information, with any questions or to get a quote on some of our high-quality water utility products.