When your water utility uses HDPE pipe for its lines, you're using a durable, high-quality material. Providing superior resistance to chemicals and corrosion, high-density polyethylene piping gives your waterworks an extended service life with leak-free connections, courtesy of the fusion joint systems that are inherent to this system of piping. However, many water utilities are reluctant to invest in this top performing material, mainly because of issues that can arise in the fusion process. Team EJP has the solutions you need to put this high-quality material into use for your water utility.
Pipe Fusion Services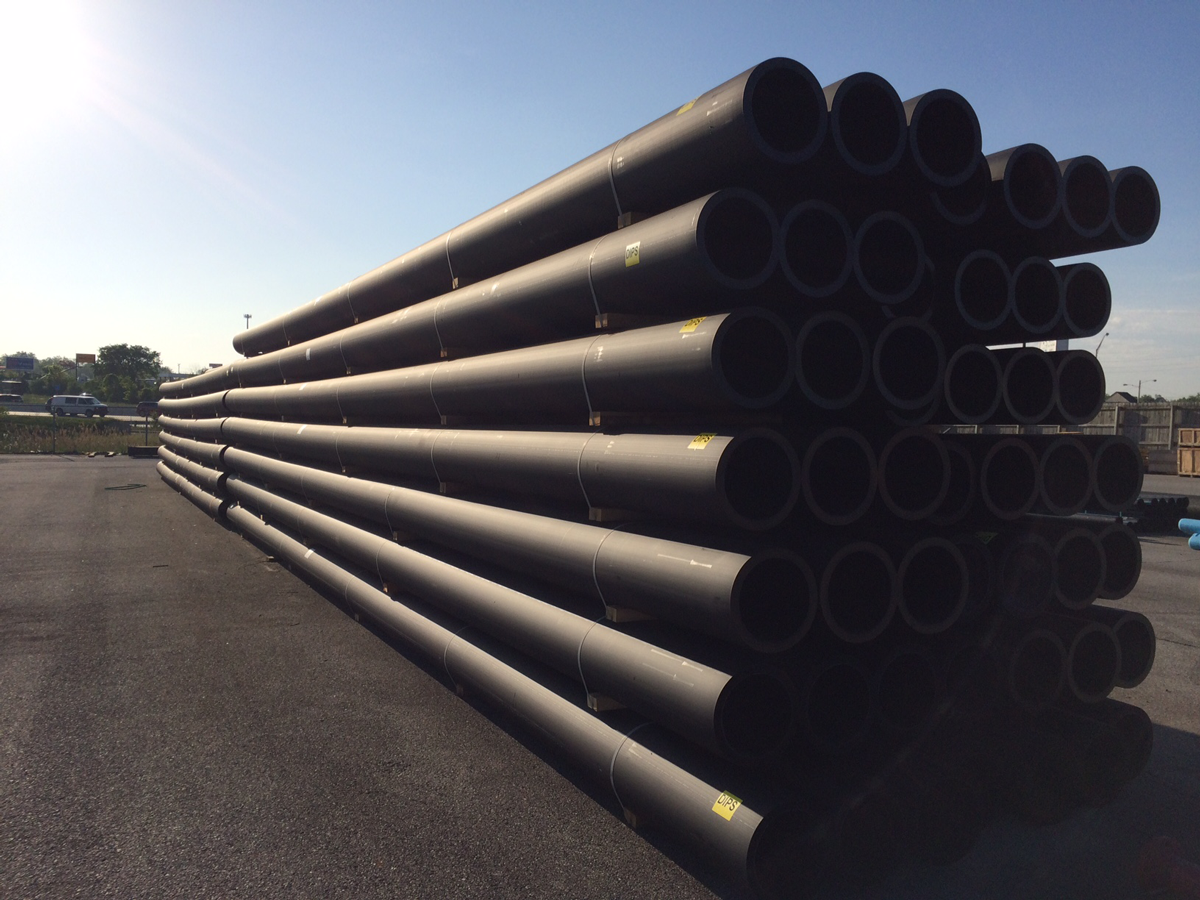 Don't have time to train your crew or rent the equipment to fuse the HDPE pipes in your infrastructure? We get it. Part of Team EJP's dedication to our customers includes developing dynamic services that give you the best results with the lowest overall outlay. Our pipe fusion service has all the equipment, trained professionals, data logging and insurance needed to get the job done quickly and effectively, leaving you with quality materials and exceptional performance for your water utility. Our experience means we're also able to create specialty fittings, adapters or anything else you need to have created from HDPE for your utility's needs.
Pipe Fusion Training
But what if you want your crew trained in how to handle this material in the future so that you can put them to work laying in new lines, creating butt fusion and electrofusion? We can provide the necessary training to keep your outside costs down in the future. Team EJP offers on-site training for a wide range of aspects of the HDPE fabrication process. We have HDPE service technicians that have been trained and certified in all aspects of procedures and are ready to pass that knowledge and technical skill on to your crew, at your convenience.
Pipe Fusion Rental Equipment
Once you have the training you need to work with HDPE pipe, will the cost of purchasing the equipment you need to install it be prohibitive? Because this type of machinery isn't something you can just rent from any equipment rental company, we've gone the extra mile to ensure our customers can rent the right machinery to get the job done correctly the first time. Our pipe fusion rental equipment can handle pipe from 1/2" to 36" in diameter, taking care of everything from tiny supply lines to industrial-size water mains. Because we're always searching for the highest quality products for our customers, our rental equipment is the best in the business. We offer everything from completely self-contained fusion machinery and generator-powered fusing equipment to data logging technology and portability options that meet your every need. Instead of settling for buying the least expensive machine available, rent one that really gets the job done for your project.
By partnering with Team EJP for your HDPE pipe needs, you can rest assured that you're getting the high quality and performance you'd expect from HDPE installations without all the hassles of working with another piping contractor. Not sure which program is right for your water utility's needs? Contact us for more details to help you make an informed decision. At E.J. Prescott, we've been providing dynamic solutions for the waterworks industry for over sixty years. Discover the Team EJP difference today!