Disasters happen every day. Whether big or small, they impact communities across the country and around the world. How will your water utility react when dealing with a hurricane, flooding, earthquake or fire? When disasters strike, it's easy to respond by reacting instead of being proactive. Here's a quick look at how disasters can impact your water utility and community and how you can set up a plan to respond to them.
Let's start by looking at what a disaster is, what an emergency is and the role of water and sewer systems during these difficult times. A disaster, in general, is an event that overwhelms local and regional resources to respond to them. It can be a hurricane, earthquake, explosion, leak or similar event. An emergency, by definition, is something for which you are not prepared. If your water utility is prepared for a tough situation, it can quickly turn a life-threatening situation into an inconvenience.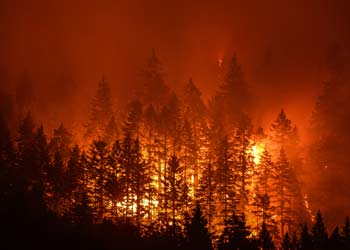 Water and sanitation are vital for life. Lack of clean water can lead to death by dehydration, sickness from water-borne illnesses and similar issues that can directly impact public health. By making a plan of action for your water utility to deal with a range of potential emergencies and testing those plans regularly, you can rest assured that you'll be able to react quickly and effectively when those plans need to be put into action.
Let's start by looking at common issues in a disaster. Electricity can be intermittent or nonexistent. Can you pump water, even if for only a few hours per day, into a water tower to maintain pressure in your supply system? Will your water treatment system work if power is not available? Generators and backup power supplies can help keep the water flowing safely.
What about sewer systems? Today's sewer systems and waste management plants have been designed to remove pathogens from living areas and promote general good health. If they are vulnerable to flooding, those pathogens can contaminate nearby areas, spreading disease to the general public and making the existing conditions much worse.
Start by taking a look at your existing emergency plans. Do you still have the equipment referenced in them and is it still functional? Does it take into account recent growth in your system or changes to your overall utility makeup, such as increased multi-family dwellings or industrial complexes? Where does it seem strong and where does it need improvement?
Next, make the changes needed to your plans. Make sure to look at prospective issues that may not have been an issue previously, such as the impact domestic terrorism could play in your plans. Once you've solidified your plan, take the time to conduct a few exercises to test its effectiveness, even if it's only a departmental tabletop or thought exercise. Make sure you consider any feedback you receive during these exercises.
By having a plan of action for your water utility, you can quickly make a big difference to your customers when disaster strikes. Team EJP is ready to help you find the right assets, supplies and tools you need to create a strong plan of action for virtually any emergency. Please feel free to contact us today with any questions, for more information or to develop a plan of action for your water utility.