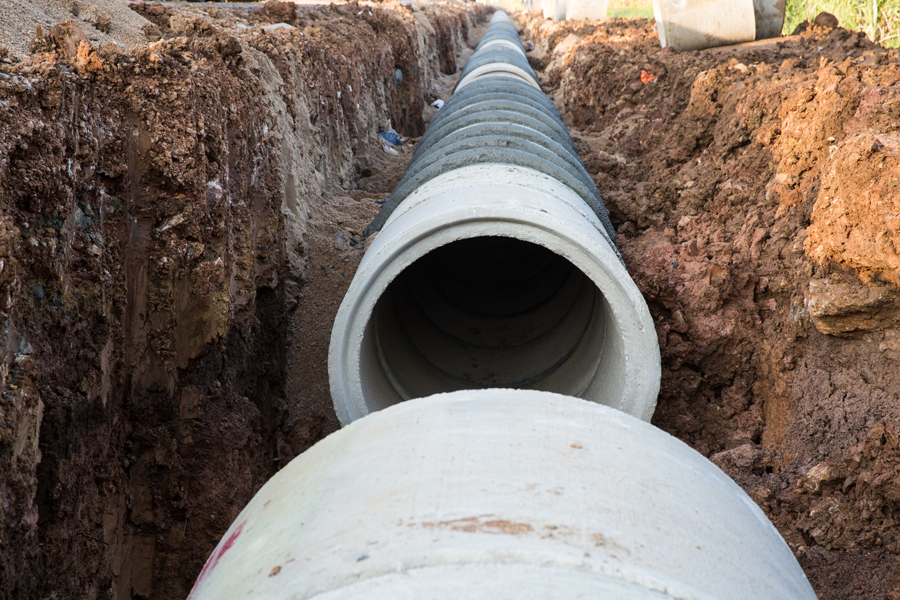 Erosion is a serious problem in our country. Though there have been many attempts at controlling the problem, there's a lot of confusion and misinformation out there about which options will be effective in which situations. Using the wrong option or not using the right one correctly can render the erosion control option completely ineffective. Which solution is best for your situation? Here's what we've found over the years.
Protection Of Your Perimeter
Though silt fences have been popular in the past, the need to bury one end to prevent water and silt from flowing underneath them makes them more labor intensive. Easier choices that are often just as effective if not more so include straw wattles, sediment or coir fiber logs or matts.
Areas Of Concentrated Water Flow
If your site is situated where you need to cut a drainage swale to keep the work site functional, you need to protect those swales to ensure you don't end up with a serious erosion problem down the road. One common solution is to add ditch checks to the swale so that the flow of water doesn't become fast enough to pick up and move significant amounts of soil. The problem is that using hay or straw bales, silt fences or stone won't provide sufficient protection against high volume flows following a severe storm or upstream flooding. In these situations, using a manufactured ditch check helps provide the additional protection needed to protect these sensitive and erosion-prone areas.
Protecting Waterways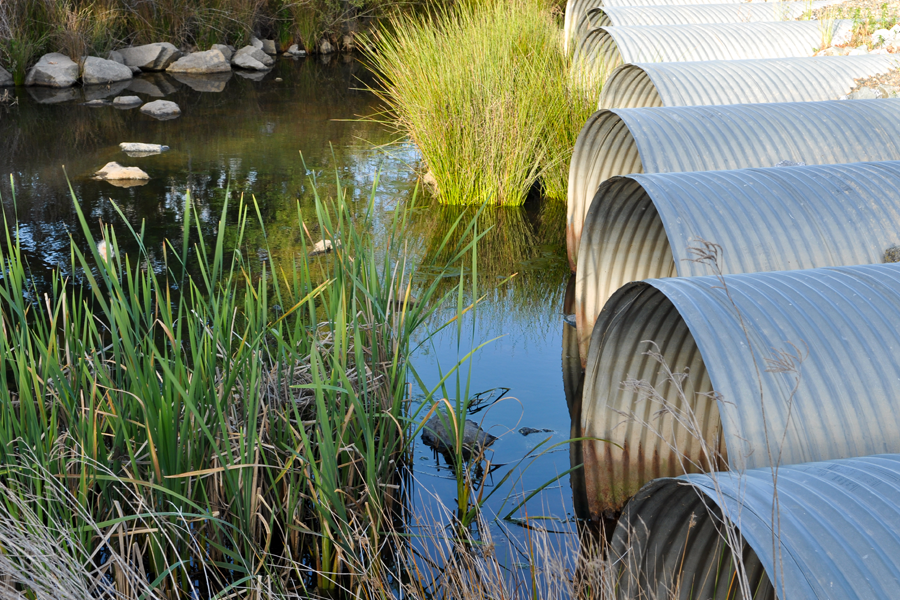 What can you do when you need to get a lot of water off site quickly while still providing effective erosion control? One popular option is a sediment bag. As water is pumped through the bag, sediment is filtered out, allowing the filtered water to pass through back into the environment. They're a great option to consider when dealing with a lot of water, such as a water main failure. If your work site is right next to a waterway, you can use turbidity curtains for smaller jobs or water inflated dams for larger ones. Both systems essentially use a float at the top, a weight at the bottom and a filtering fabric in between to filter out sediment much as a sediment bag would.
Construction Site Entrance Stabilization
We've all seen sites where this isn't practiced and chunks of mud end up on the roadway for a good distance in either direction. Stabilizing a construction entrance helps prevent this problem. With the heavy equipment on these sites, using a cellular confinement grid not only stabilizes the entrance, it also provides additional support over boggy soils. Construction mats are another option that provide temporary support to avoid erosion issues.
Protecting Storm Water Inlets
Sediment in your storm water system can block up water flow where you need it most to avoid flooding problems. Prior solutions have included silt fences or hay bales. A more effective solution is a geotextile fabric filter bags to wrap the grate, from which have come three dimensional inlet filters of the same fabrics.
Summary
By knowing the best erosion control option to deploy for your situation, you can keep erosion from getting out of control and causing serious problems in your area. If you need additional information on a method not mentioned here or have a different situation you need guidance on, please feel free to contact us. At Team EJP, we're committed to helping our environment through great erosion control and waterworks products and services.
If you need additional information on the best option for your exact situation, download our Erosion Control Guide & Case Study below.