When it comes to laying in new water mains and branches, there is a wide range of different options available to meet your needs. But which one is the best when you're dealing with a high-pressure system? Which one works best in corrosive environments? Which ones are easy to install while delivering strong performance? More and more often, the answer comes from CertainTeed's new Certa-Lok Yelomine PVC restrained-joint pressure pipe. Here's a quick overview of the many benefits of Yelomine to help you learn more about this versatile water line.
High-Pressure Performance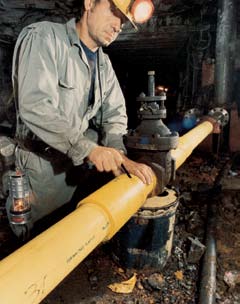 When it comes to strong performance under pressure, very few other plastic piping materials hold up to water pressure much above a hundred PSI. However, Yelomine is a great option in this situation, working well with pressure classes from 125 to 315 PSI and design stress of up to 2,000 PSI. This gives you the strong performance you'd expect from metal piping, such as ductile iron, while enjoying the easy-working and lightweight properties of PVC piping in a range of sizes from 2" to 16".
Strong Resistance to Corrosion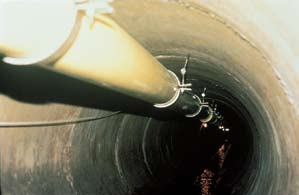 Unlike many metal pipe materials, PVC-based piping can stand up better to a wide range of corrosive environments. When metals are placed in heavily alkaline or acidic soils, when they move water that is alkaline or acidic or when it is moving corrosive liquid material, such as mining waste, out of an area, metal pipeline materials can corrode, causing pipeline failures and poor water quality.
Lightweight for Non-Permanent or Permanent Installation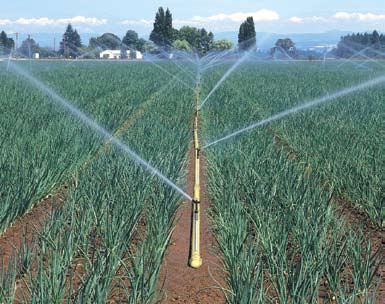 Unlike ductile iron, which holds up well to high pressure but weighs a great deal, Yelomine PVC piping weighs very little, making it easy to get the pipe into position. Like other PVC piping, you can easily cut Yelomine in the field, making square cuts when shortening pipes. Yelomine is also available in two different formats, one for non-permanent installations with a slightly smaller O-ring profile, and one for permanent installations, featuring a larger O-ring cross-section to keep the pipe locked in place.
Solid Self-Restraining Joint Performance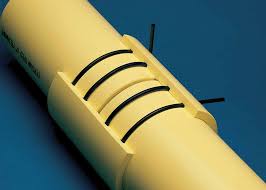 Yelomine features a unique joint design, with a combination of an O-ring and a spline to help lock it into place. The O-ring provides a waterproof seal to keep everything moving through your pipeline system, while the spline is simply inserted through a hole in the side of the joint to lock the pipe firmly in place without having to use a lot of tools.
Wide Range of Applications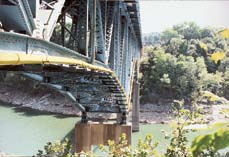 What are some of the applications for Yelomine pipe? Above- and below-ground pressurized lines, bridge and waterway crossings, permanent and temporary supply lines, trenchless installation, industrial and processing pipelines, sewer force lines, lake and pond intakes, unstable soil applications, vacuum lines, unstable soil pipeline applications and bridge and highway drainage.
Now that you've had an opportunity to explore the possibilities of CertainTeed Certa-Lok Yelomine PVC pipe, your water utility can begin to determine where it can be put into place for difficult pipeline situations for upcoming new or replacement pipe placement projects. If you're ready to see whether this revolutionary high-pressure, non-reactive PVC pipe will work well for your water utility's needs, Team EJP is always here to help. Please feel free to contact us today with any questions, to learn more or to get a quote for using Yelomine on your next water utility project.