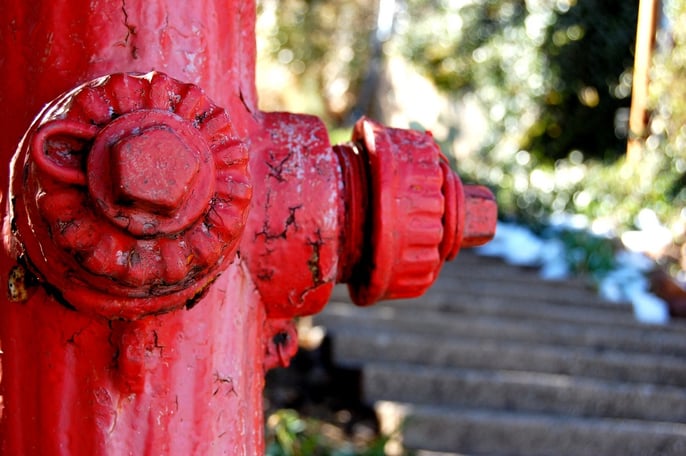 Fires occur in any season. Be it a summer brush fire or a winter fire sparked from a space heater, there are many causes. Because of this, firefighters need to be ready to respond, no matter what the season. One of the most important tools in a firefighter's arsenal is the fire hydrant. However, these hydrants require ongoing maintenance to keep them operational. Take a look at the different ways that each season can affect a hydrant—and what you can do to prevent this damage.
Winter
In winter, the main thing that will affect a fire hydrant's performance is the cold weather. This is especially the case for the hydrants that have aboveground nozzles, but all hydrants can be affected by cold weather. Checking on them regularly to make sure that water did not freeze inside the hydrant is important. One way that some communities have gone about preventing winter damage to fire hydrants is by creating an "adopt a hydrant" program. Community groups will sponsor a hydrant and take charge of digging it out or protecting it from cold weather. No matter what method you use, the most important thing is to not neglect these hydrants just because the weather is cold.
Spring
In spring, anything can happen. Not only will there be cold days of frost, but this is the time of year when kids begin getting out, and vandalism is at its peak. Spring is a great time for a once-a-year maintenance where you can check out the hydrant in depth and make sure it is ready to go in case of an emergency. With rain storms at their peak in many locations, make sure the ground around the hydrant is solid too—the last thing anyone wants to deal with is a sinkhole when they are trying to fight a fire.
Summer
In summer, drought can be a major issue. The water flow may not be as heavy as it would be during other times of the year. Check to make sure pressure is sufficient in the fire hydrants. If the water pressure is not as high as it should be, firefighters may have trouble dealing with fire if it should occur. This could be when the city or municipality orders a major repair job. Also, check to make sure no one has vandalized the hydrant to access the water for other means. Even kids playing in a hydrant could cause problems for firefighters who need the flow to put out fires.
Fall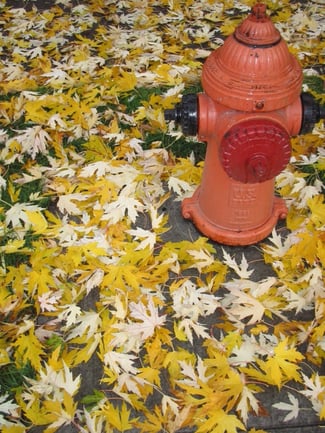 As the summer days start winding down and fall arrives, there are a number of issues that could spell disaster for a fire hydrant. Not only are dropping temperatures at night a concern, but the leaves and other debris building up around the hydrant can be an issue too. Regularly cleaning up around the hydrant can keep them more accessible and make for an easier job for firefighters in the future. As mentioned before, the cold air can be a problem, so it is also important to make sure the hydrant is empty so no water can freeze within it.
As you can see, every season has its unique way of causing problems for a fire hydrant. The most important thing a community can do is to maintain these hydrants regularly so that when the need arises, the hydrant will be working properly and provide access to the cold, fresh water. As with most things in life, an ounce of prevention is worth a pound of cure.
Photo credit: lhkmuse18 / Source / CC BY-ND
Photo credit: Ryan Forsythe / Source / CC BY-SA