Team EJP has worked hard to provide our customers with the best quality water utility fittings, fixtures and supplies. But what you may not realize is that our sister company, RedHed Brass Manufacturing, has been gaining ground recently, especially following the Flint lead crisis. Why? RedHed produces 100% lead-free brass fittings, exceeding current lead-free regulations. This has made them very popular in the water utility industry recently. Here's more about our sister company and how it can benefit your water utility.
As public concerns grow about water quality, there has been stronger demand for lead-free water supply systems over the years. However, what most people don't realize is that components that meet the current lead-free regulations are not, in fact, completely free of lead. For the sake of lubricating the machining process and filling any voids in the brass, a small amount of lead is often left in the component. However, RedHed has developed techniques to improve the machining and casting process without including any lead in their brass fittings. Here's a quick overview of their products:
Curb and Corporation Ball Stops
Brass curb and corporation stops are durable and hold up very well against corrosive elements in the environments. They are designed to meet or exceed AWWA C800 standards written for fittings needed in underground service lines.
Brass Fittings
Buy Now
When you need to connect components in your system and require high quality materials to get the job done, RedHed's brass fittings meet and exceed your needs. A wide range of sizes are available from 3/4" to 2", in compression and flare fittings, allowing you to quickly adapt from one type or size of fitting to the other.
Bronze Meter Hardware
As with all of RedHed's brass fittings and fixtures, the bronze meter hardware produced by RedHed is 100% lead free. These high quality bronze meter flanges allow you to replace either a screw end or oval flange while connecting to meters from 5/8" to 2", including 5/8" x 3/4" meter connections. Even better, they include the zinc-plated bolts and nuts as well as the EPDM gasket you need.
Lead Flange Adaptors
When you need to change out your lead lines in your system, finding the right adapters to go from the old fittings to the new lines can be difficult. RedHed's lead flange adaptors help make it easy.
Pipe Supports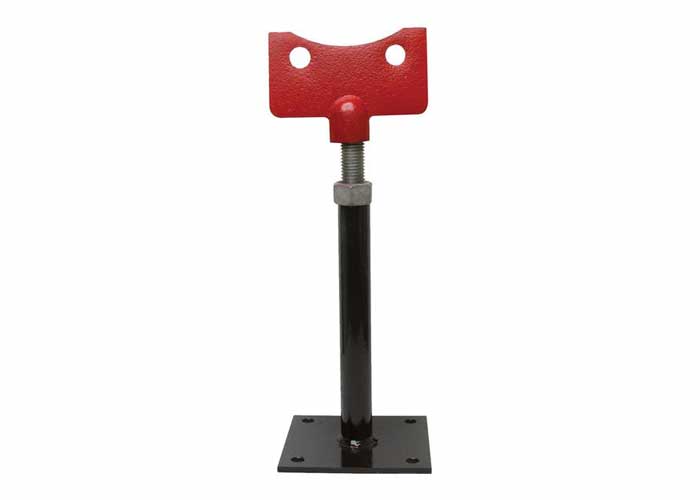 Buy Now
Pipe supports can be a pain, but the ones designed by RedHed provide superior support and a height that is easy to adjust. This means your team can spend more time getting the job done and less time monkeying around on the supports.
Space Saver Flanges
When you're installing a new fitting that's just a bit larger than the previous one, have you ever run into a situation that's difficult to fit? The space saver flanges designed by RedHed make the most of tight spaces.
RedHed provides you with a wide range of high quality, 100% lead free brass fittings, giving you the ability to reassure your customers as to the high quality fittings you're using in your system. If you'd like to know more about how Team EJP and Team RedHed can help your water utility improve its operations, efficiency and overall system quality, please feel free to contact us today for more details or with any questions.