Doing it right the first time has never been more important than it is now. Cost, regulation and conservation are all driving our industry to new technologies and processes. At Team EJP, we're all about making sure our customers have the resources they need to get the job done. Because of that dedication, we've created a comprehensive field guide to stormwater management. Here's a quick preview of what you can expect.
At a slender 64 pages, the Field Guide provides you with a quick reference of solutions to prescribe in different situations. This makes it easy to pack into a vehicle or pocket while you're on the go. But what's actually inside the guide? Here's a quick peek: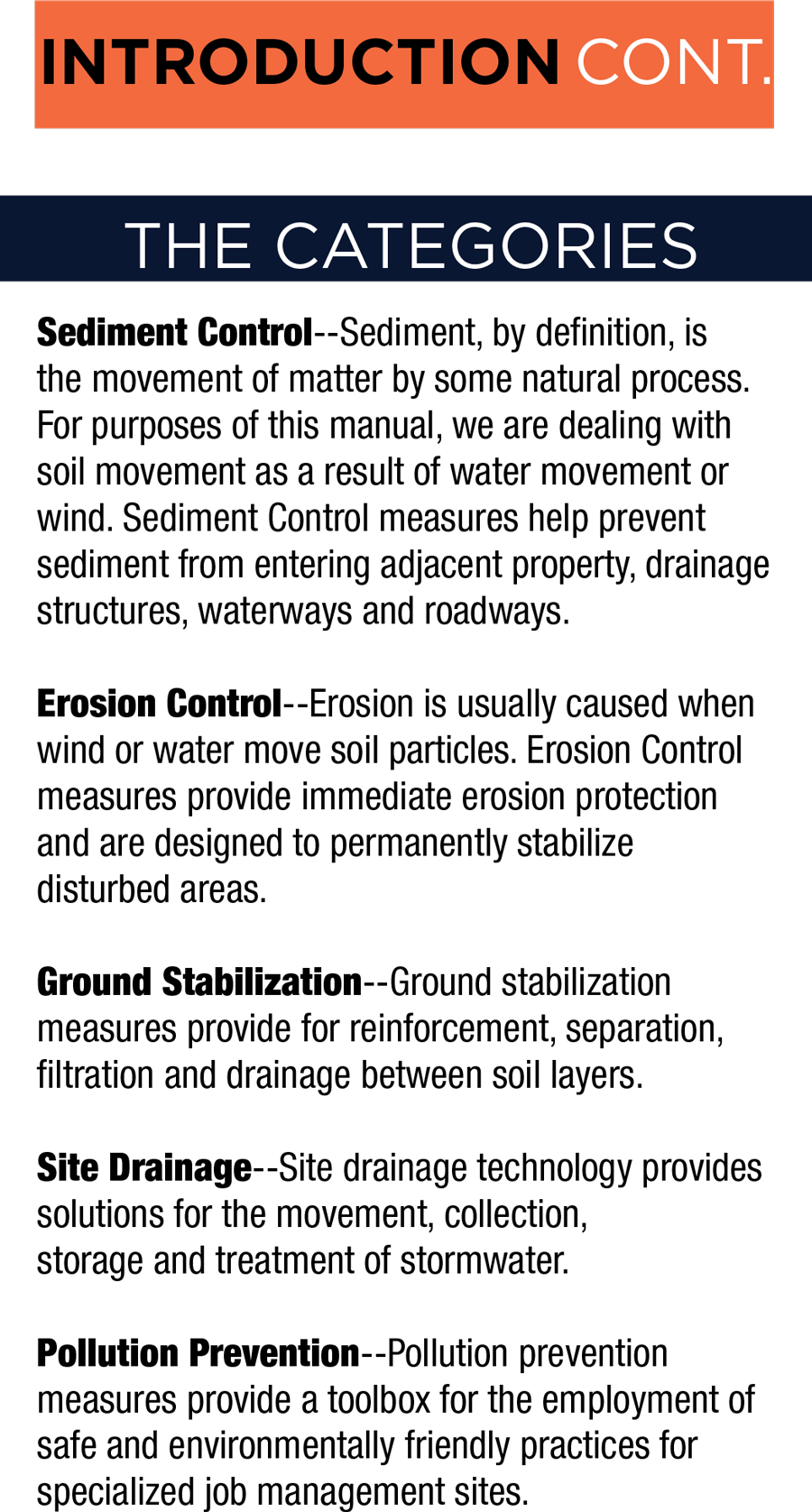 Safety First - Because working on stormwater projects often involves long hours, we've started with a safety section that addresses some of the most dangerous situations your crew will run into. This is a gentle reminder to keep safety in mind and make sure all of your staff makes it home safely every day.
Top Tips - This is a quick guide of our top ten tips for successful jobsite management, these tips when applied to any project will assist in the best possible outcome for stormwater management.
The Categories - The guide is organized into five separate categories, one for each type of stormwater management you'll need to address in the field. This includes sediment control, erosion control, ground stabilization, site drainage and pollution prevention.
How to Use - Categories are broken down into product type solutions. Each solution page includes applications and effective use, installation and inspection maintenance and removal information. These pages seek to provide best practices for any solution you choose.
Our Stormwater Field Guide provides a great field reference for you and your crew. But to get this valuable reference, you'll need to set up an appointment with one of our representatives. Please feel free to contact us today to get connected with one of our knowledgeable professionals who can help your department find the right solutions for your next project.