How to Get a Good Start on Your Municipality's Winter Checklist
How to Get a Good Start on Your Municipality's Winter Checklist
Though winter may seem a long ways off, it's important to remember that winter's cold, frozen pipes and house fires from portable heaters are just a few short months away. How do you keep your municipality's waterworks department running smoothly through the cold? Part of the process is to have a checklist you start on now so that everything is in place instead of panicking and having to pay extra to get what you need in a cold-weather emergency.
Many of these items may already be in your stores, but you'll want to take the time to verify their condition to ensure they'll work when needed.
Pipe repair items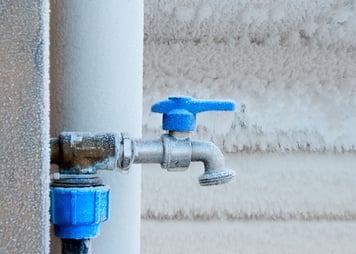 Identify the types of piping in your system. By knowing what's in your system, you'll know what you need to keep on stock for repairs or replacement.
Check on various repair couplings and clamps. Make sure you have a good assortment of the basics on hand. Don't forget fittings that will go from one type of pipe to another.
Check in-stock repair couplings for dried and/or cracked gaskets. The last thing you want to discover in a crisis is that the gaskets are shot and you have no other spares.
Do you have sufficient service saddles on hand? These handy items help you make fast repairs when you need to deal with a problem.
Check your bell joint clamps and gaskets. Do you have enough on hand to deal with an emergency? These aren't usually handled at the local hardware store.
Check your stock of piping for repairs using various sizes and materials. Order in any materials you need now. You don't want to wait when you have an emergency for product to have to be ordered.
Check your equipment and staff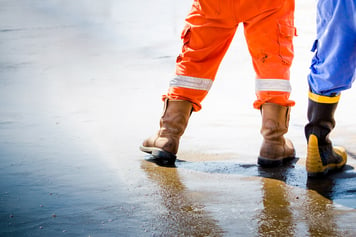 Service generators and lighting equipment. Will they start easily or do they need maintenance or repairs performed? Make sure that they are either run out of fuel or stored with stabilized fuel during the warm months.
Service thawing devices. Do they need to be repaired or replaced? You don't want to discover this when you're out in the field and you're not getting any results.
Check for and replace worn and stained safety vests. This should be on a more regular checklist for safety however it is worth reviewing as part of your seasonal planning as well.
What condition is your leak detection equipment in? Replace the batteries and schedule a refresher training on proper use and functionality of the equipment. You don't want that expensive equipment accidentally damaged in the field.
Check on staff cold weather gear and rubber boots. Do you have new crew members since last winter who require different sizes? An easy fix for boots is to replace the insoles with insulated versions.
Review on-call staff and emergency telephone numbers. Make sure you now how to get who you need when you need them.
By starting on your winter weather checklist now, your municipality's waterworks department will be in great shape for anything the winter throws at you. If you need assistance with some of these issues, please feel free to contact the professionals at Team EJP. We've spent decades providing the best tools, materials and services to the waterworks industry.