As digital technology continues to improve your utility's performance, you may have already implemented or considered moving to a smart grid. By adding this technology to your utility, you can have almost instant access to significantly better data, which in turn gives you the perspective you need to make the best possible decisions for your customers' benefit. But using a smart grid without implementing GIS into your system only gives you half of the big picture. Here's why:
How GIS Implementing into a Smart Grid Improves Outcomes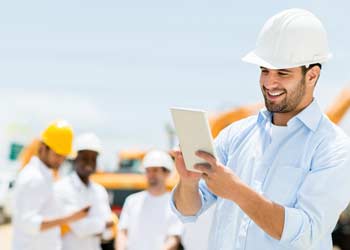 Many utilities today are using GIS for asset tracking and managing outages. GIS information makes it much easier for workers to find the exact location of a meter, break or obstruction in your utility system. Implementing that technology into a smart grid makes that grid that much smarter. The combination of these two important information systems does so much more than simply doubling your data. It actually provides more depth, context and real-world views into your understanding of a situation.
Imagine that your utility has an outage due to a break. By combining customer data from the smart grid with the smart meter and grid features in the GIS system, you're able to develop a better picture of exactly what that outage will cost as a whole. Though it's relatively simple for utilities to determine estimated lost revenue from an outage, the actual toll it takes on businesses and residential customers may add a completely different dimension to your estimates. This, in turn, allows you to see the true full cost of the outage in terms of lost business, consumer confidence and even human life in particularly bad situations.
If you haven't yet implemented a Smart Grid into your system, Telog Monitors can provide you with detailed data on which areas are best suited for smart grid technology implementation. You can use the information from the monitors to determine customer behavior, whether in response to a marketing campaign, water demand or similar details. This provides you with the knowledge you need to determine where to locate particular assets, what planning will be needed for new lines or other aspects that allow you to make smarter decisions when implementing your utility's smart grid.
Another area where implementing a Telog smart grid works well is in workforce automation. Instead of having to constantly deal with routing crews to different locations and tasks, the combination of these technologies allows the work to be automatically assigned based on location, availability and capability. Instead of having your crews coming back in or calling in for their next assignment, it can simply show up on their mobile device. This provides a better situational awareness to the entire utility.
When you implement Telog interoperability into your smart grid technology, you can quickly realize a wide range of other benefits to help run your utility in the most efficient manner. At the same time, you're able to put more information at your customer's fingertips, giving them the insights to change their behavior. But what if you're not sure where to start the process? At Team EJP, we've spent years dedicating ourselves to helping our customers find the best possible solutions for their water utility needs. Please feel free to contact us today to learn more, with any questions or to place an order for waterworks technology that will take your utility into the future.